Overview
Publishing parts books means managing complex lists of parts, drawings, pages, books and all their formatting. TMTech's Parts Publishing System is a web based application which compliments Ventyx's LinkOne product line by organizing parts book data into a relational database and simplifying the publishing process.
The system's key features are as follows:
Enforces data validation and integrity
Enables data re-use (Assembly data / Art / Pages)
Engineering drawing management
Version tracking and revision history
Automated publishing to the LinkOne book format
Data import from CSV and other sources (LinkOne source, ERP and custom interfaces)
Multi-language support for both the UI and the published book
Automated supersession
Basic reporting and administration tools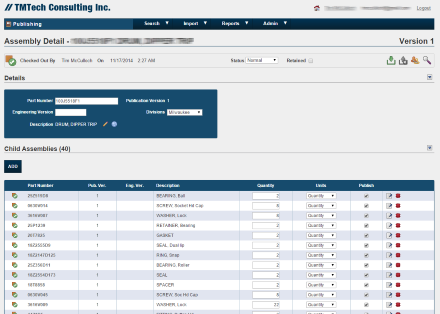 Customization
As part of the installation project, we'll review your business processes and enhance the system as needed to meet your business needs.
Including but not limtied to:
Single Sign-On

We can plug into your security allowing users to seemlessly browse from your intranet to the publishing systems.

Integration

We'll build an interface to import bill of material information from your ERP to automatically generate assemblies and pages.

Legacy Data Load

We'll import your existing book data into the system.

Publish Custom Formats

In addition to LinkOne, we can publish to alternative custom formats.

Branding

We can brand the application with your corporate logo and colors.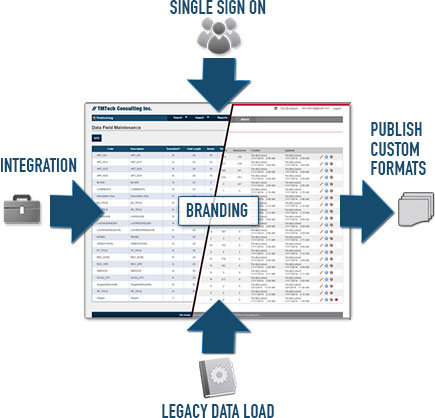 Hosting
We offer two installation models:
Microsoft's Azure Cloud Hosted
With cloud hosting, we'll configure and support a dedicated instance of the publishing system in Microsoft's Azure.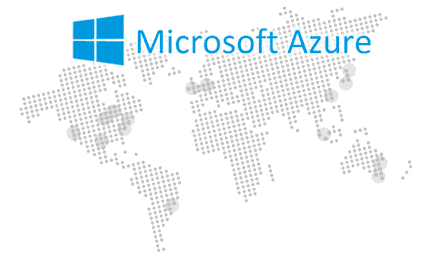 Corporate Data Center
Alternatively, we will assist in the installation of the system in your corporate data center.